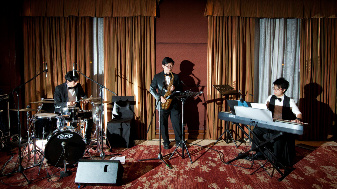 Live Band

What can our band do for you?
| | |
| --- | --- |
| 1. Pop Duo | Singer + Keyboard |
| 2. Pop/Jazz Trio | Singer + Keyboard + Drum |
| 3. Full Band | Singer + keyboard + Drum + Bass |

What occasions are they for?

Brides and grooms love to include us in their wedding feasts to make their BIG DAY a blissful and memorable one. We are also good at creating a lively and relaxing atmosphere for company annual dinner!
A Cappella
What's so special about our a cappella?

| | |
| --- | --- |
| 1. A cappella parade | Mobile performance (i.e. no stage limitation) with movements |
| 2. A cappella band | Classical and pop English and Cantonese songs without accompaniment. |
What occasions are they for?

They are most suitable for celebration functions in shopping mall! They bring a joyful time and enjoyable show to shoppers. They are also good entertainers for annual dinner!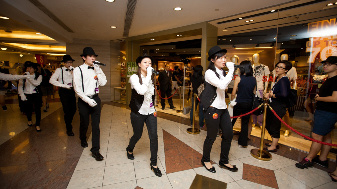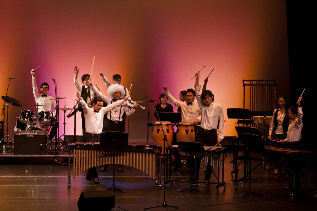 Latin Percussion Band

Have you ever heard of the performance of a percussion band?

We put as many percussion instruments as we can together to play different songs!
What events are they for?
Their rhythmic music takes everyone to a cheerful mood. For any events you look for informal and happy ambience, our Latin Percussion Band is a nice choice!